Kruidvat
Activation
Stand construction
Concept and design
Project management
Assignment
Design a striking stand for Kruidvat that will activate and inspire visitors at the 9-Month Expo. Guide and execute this process from A to Z.
Realisation
Co-Creatie translated the theme of 'Happy Baby, happy you' to a striking and recognisable design in which brand experience and activation were central.
Happy and Colourful Opening  
Kruidvat stole the show again as the main sponsor of the 9-Month Expo. Mom-to-be Kim Kötter opened the Kruidvat stand together with fifteen tiny artists who created the cheeriest painting in the Netherlands! With this special opening and various other activities, there was plenty to see. Along with the recognisable booth, Kruidvat was present at several locations where parents and babies could try new products.
Co-Creatie Buro designed a stand for the 9-Month Expo in which brand experience and activation were central. The striking and recognisable design drew the attention of a great many visitors. There was plenty to see and do. Amongst other things, there was a photo column present for free photos, and there were plenty of opportunities to win fabulous prizes or receive free bags. Mothers (to-be) were also treated to five-minute make-overs. And of course, Kruidvat brand diapers were for sale at extra high discounts.
Happy Kruidvat, happy us!
Last year, Kruidvat launched the new campaign 'Happy Baby, Happy You'. This concept has a sweet style and is recognisable by its soft pastel colours, cartoony images and text balloons with handwritten text. This contrasts starkly with the hard colours of the Kruidvat marketing texts. Co-Creatie Buro was tasked with uniting these opposite styles in one booth concept. A real challenge, but the results are something to marvel at! Happy Kruidvat, happy us!
The signature Kruidvat colours red and yellow are still very much present, making the booth stand out immediately in the large hall. The pastel colours can be seen in the large back walls and the diaper changing space. A lovely balance was struck between the product photography provided by Kruidvat and the campaign images of Happy Baby, Happy You.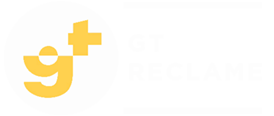 Your agency in visual marketing and communication, driven by our love for retail.