Claire Visser
Exhibition booth design
Concept
Project management
Assignment
Design a booth that adheres to the following demands: quick construction and fit for various stand locations in various countries. The booth has to draw attention visually and arouse curiosity.
Realisation
Co-Creatie Buro designed a modular booth, consisting of multiple textile walls, a counter and digital screens; easy for the customer to put together.
Claire Visser Automotive Boothdesign
Claire is strong in optimisation of work processes in the automotive sector. The exhibition booth communicates just that, and makes the appropriate promises to the customer. During PSA exhibitions, the goal is to inform and enthuse visitors – mostly DMUs of PSA dealers in Belgium and Luxemburg – about the product. The large textile walls are meant to arouse interest, the counter invites the visitor in, and the real-size smartphone informs about the product.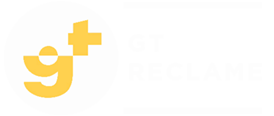 Your agency in visual marketing and communication, driven by our love for retail.