Municipality of Nijkerk
Communication
Point-of-Sale materials
NijkerkA28.nl
Assignment
Develop a communications concept to promote the industrial area in the Municipality of Nijkerk
Realisation
Co-Creatie Buro developed a crossmedial communications concept with the core message: Entrepreneurship is practised in Nijkerk.
Revolution Slider Error: Slider with alias nijkerk not found.
Maybe you mean: 'cocreatie' or 'diensten' or 'team' or 'Autoreclame' or 'annefleur' or 'microsoft'
Entrepreneurship is practised in Nijkerk
To promote and put the industrial areas of Nijkerk on the map, the City of Nijkerk asked Co-Creatie Buro to develop a communications concept. The goal was to emphasise all the possibilities for entrepreneurship that Nijkerk has to offer. The city already has a number of companies in the food industry. That's why they are part of the Region FoodValley: the most prominent region of knowledge and innovation regarding healthy and sustainable food internationally. The City of Nijkerk is home to other companies such as Bieze Food Group, Struik Foods, Arla Foods and the head office and distribution centre of Boni Supermarkets.
Online
Co-Creatie Buro created a crossmedial communications concept for the industrial areas in Nijkerk. Every area was given its own USP and colour. We created a drone video in which the characteristics of each area were highlighted. We also updated the website with a new, fresh look. It allows potential new companies to get quick insight into all Nijkerk has to offer, ultimately working toward lead generation. Co-Creatie Buro also increases online visibility by creating content for the website.
Offline
"Eating and drinking products that were made, packaged, and transported by companies from Nijkerk exclusively is not a problem!" Various food companies are presented on a food chart, emphasising that Nijkerk is a true Jack-of-all-trades within FoodVelley. The chart is presented at an event as well as featured in an informative Prezi-presentation. The goal is to inspire visitors with the sheer diversity of roles Nijkerk plays within the food production cluster, and to inform the audience of the great size of the cluster as well as Nijkerk. Aside from that, Co-Creatie Buro takes care of all advertisements and a flyer to promote the industrial areas further.
Giveaway
To increase PR, buyers of any industrial plots in Nijkerk receive a personalised suitcase and pen, in the style of the campaign. They also receive a regionally produced bottle of fine wine, and an invitation to a wine tasting, organised as a welcome event by the City of Nijkerk. Co-Creatie Buro designed and produced both the label for the bottle, as well as the matching case.
Visibility
Industrial area De Flier is a prominent, visible location right next to the A28 highway. How can this characteristic be emphasised better than by placing advertisements there ourselves? That is why Co-Creatie Buro designed and realised a scaffolding construction showcasing all industrial areas and their respective options. A true eye-catcher!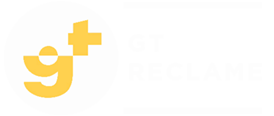 Your agency in visual marketing and communication, driven by our love for retail.