Hema
Activation
Branding
Stand construction
Assignment
Long live HEMA! Highlight our hydrophilic swaddles in a surprising way at the 9-Month Expo. A little different, but still very HEMA!
Realisation
Various promo points at the 9-Month Expo with the goal of creating a sympathetic experience at the HEMA-booth, where the hydrophilic swaddles are fully in the spotlights.  
Long live hydrophilic swaddles!
Brand new daddy Jan Versteegh opened this year's HEMA booth at the 9-Month Expo. This Dutch brand is a favourite amongst visitors of the expo, thanks to agreeable pricing and a sizable assortment of baby products. Thanks to the recognisable look and feel, the HEMA booth stood out amongst all the other booths in hall 11!
Co-Creatie Buro designed and realised the stand construction for HEMA, resulting in a playful and surprising design that really puts the hydrophilic swaddles in the spotlight. HEMA signs were clearly visible in different locations, leading visitors towards the stand. The transparent and activating booth was outfitted with triggers, such as guiding signs, floor stickers and digital presentations.
All-purpose swaddles
The hydrophilic swaddle, made of responsible cotton, is hyper-functional, hyper-cheery and still hyper-affordable. This all-purpose swaddle is available in various striking prints, which also appeared in the booth design. Thanks to the fine materials, the swaddle is gentle to the tender baby skin and gentle to the wallet. Very HEMA indeed!
Splashing fun
HEMA also presented their new baby bath product collection. Large dispensers gave visitors the option to feel and smell the new products. The bath product collection wouldn't be complete without a matching washcloth, so those were handed out at various locations to anyone who subscribed to the HEMA-card. With this card, parents (to-be) get early access to all HEMA baby product news.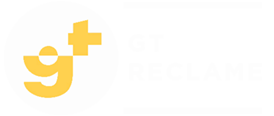 Your agency in visual marketing and communication, driven by our love for retail.