Huawei
Booth design
3D presentation
Info-security Expo
Assignment
Huawei is one of the largest developers of information- and communication technology on a global level. They wanted a unique exhibition booth design for the infosecurity Storage Expo.
Realisation
A dynamic and accessible booth, with bright, striking colours and an eye-catcher in the shape of their logo. We created a booth where new developments could be presented excellently, but where face-to-face contact with Huawei employees would have a proper place as well.
Building a better connected world
Surrounded by skyscrapers (inspired by the Huawei main office) and dynamic shapes, visitors of the Huawei exhibition at the Storage Expo 2015 felt as if they were walking into a 'Smart City'; a place for information and inspiration. The theme was linked to the 2015 expo-trend: Computing Everywhere. With the rise of social media and the use of mobile devices, the data generation has grown tremendously. Smart use of data results in gains in both money and time. One could say that data, big or small, is the new foundation of our economy: smart data is now indispensable in our world.
Smart City
Cities develop their strategies to face today's challenges. They are connecting more and more with businesses, managers and civilians. They are actively collecting real-time data and making their findings public where and when applicable. The Smart City solutions that Huawei developed are important tools for this.
Huawei is globally known as producer and supplier of high-quality, affordable smartphones, advanced ICT solutions, and large-scale national (mobile) communication networks, amongst which the Smart City solutions. The Smart City solutions aid in making public safety, civil service and business activities better.
Concept exhibition booth
Co-Creatie Buro designed and created a creative booth as well as the catering area with the central theme of "building a better connected world". The easily accessible, open booth with semi-transparent banners matches the openness of Smart Cities, where data is accessible to anyone, everywhere. Huawei wants to build a network that is accessible to everyone, everywhere, globally: Computing Everywhere. The use of flowing shapes, the large 'ellipse' at the top and the skyscraper visuals presented this new world of ICT.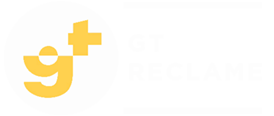 Your agency in visual marketing and communication, driven by our love for retail.