Van Den Bor
Corporate identity
Communication tools
Design & Concept
Chicken product
Assignment
Co-Creatie Buro was asked to develop a separate corporate style for the introduction of Van Den Bor's new chicken product named 'comfort chicken'. Van Den Bor has expressed the need for communication that match this new corporate style.
Realisation
Co-Creatie Buro has designed a new logo that matches the existing corporate identity of Van Den Bor. Through a newsletter, including flyers and window stickers, retailers were triggered to sell Van Den Bor's new product.
The better choice in chicken
For three generations, Poultry Slaughterhouse Van Den Bor B.V. has been a modern, specialised company that holds on to high quality as a tradition. This poultry specialist has joined the search for an answer to inhumane, cheap poultry like the broiler chicken. By introducing their new and better chicken, they aim to increase awareness regarding animal health, wellbeing and sustainability.
Comfort chicken
The comfort chicken is a chicken that lives longer, grows more slowly and has more living space. Besides that, these chicken get more access to daylight, 100% vegetable feed and they have access to extra relaxation material, such as bales of straw. The comfort chicken is not a biological or free-range chicken, but it is a chicken that has lived in much better circumstances.
Co-Creatie Buro designed and realised all communication tools that introduced the comfort chicken to the target audience and retailers. We created a fitting logo, giving it a cheerful character through the use of specific colours and rays of sunshine. New, matching icons clarified the product improvements. Every communication tool, such as the website and the flyer, is capable of expressing the various ways in which Van den Bor improves the chickens' quality of life in this manner. A newsletter served to introduce the comfort chicken, and was subsequently handed out to Van den Bor customers. They also received flyers, and window stickers for their store.
Sister organisation GT Reclame took care of the signing on the Van den Bor trucks.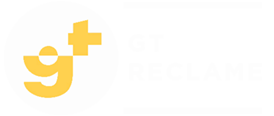 Your agency in visual marketing and communication, driven by our love for retail.