Iboma
Concept and design
3D impression
Zoning plan
Showroom experience
Assignment
Develop a creative and inspiring concept and a 3D impression for our showroom, which serves as a central meeting place: 'The Creatium'.
Realisation
Co-Creatie Buro designed a showroom concept in which discovery and meeting other people are central, with the goal of creating an effective product presentation that invites visitors to compare the various products.
The Creatium
Iboma develops and supplies a wide arrangement of constructive and decorative materials that are especially, but not exclusively, suitable for walls, furniture, stands and industrial application. The showroom, 'The Creatium', is the central meeting place for architects, stand- and interior builders, and customers. Here, a team of professionals helps customers and designers through the creative process as well as the technical execution. Co-Creatie Buro was tasked with stimulating the customers' senses with an inspiring product presentation.
Industrial luxury
Co-Creatie Buro developed a complete concept and design for the showroom, in which the multiple functions of 'The Creatium' all get their own character. From meeting, presenting, inspiring and experiencing to creating. Through the use of raw materials, such as steel, concrete and natural wood, we emphasised the feeling of a gallery. These materials form a more neutral basis that can be combined with the versatile and colourful collections Iboma has in store. The functional materials also adhere to current trends. With, among other things, the movable, rotatable and securable cabinets and movable panels. This functionality makes the showroom flexible and changeable. This offers up the possibility to surprise visitors again and again with original elements. The result is an inspiring room with an industrial look, and a luxurious look and feel.
Experience hotspots
Through the use of various hotspots in the space, the senses are stimulated further. These hotspots present the newest trends and materials to inspire visitors. For instance, one wall is filled with different materials as well as inspirational images, to be able to offer the customer the best advice. Central in the room is a creation table with an interactive screen that will surprise visitors with an original way of creating a design. The bar makes this main meeting place a relaxed and informal spot for architects, stand- and interior builders, and customers to meet.
"Very satisfied with the concept and the Creatium is being used very often."
– Martijn van Dooijeweert
After Co-Creatie Buro finishes the concept and the 3D impression, Iboma will be able to finish the execution of the project itself.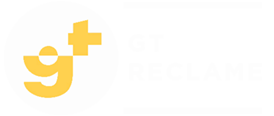 Your agency in visual marketing and communication, driven by our love for retail.