ICI PARIS XL
Brand experience
Design
Store communication
Innovation
Assignment
A creative partner that will give substance to future plans and that inspires and advices on all retail activity
Realisation
Co-Creatie Buro advises ICI PARIS XL about the furnishing of the shop windows to create the optimal brand experience, look and stopping power.
BRAND EXPERIENCE AT ICI PARIS XL
ICI PARIS XL has been well-established within the Dutch beauty branch for more than 15 years. The beauty specialist has decided to take the leap to more self-service in 2018. With this new shopping concept, ICI PARIS XL responds to customer needs. The addition of digital screens to the shop windows allows stores to customise content locally. Moving images make the shop windows stand out in the street vista, resulting in more stopping power. Shoppers can also expect a complete make-over inside the store. The new concept represents luxury, style, accessibility and experience.
Aside from improved brand experience and a more luxurious look, ICI PARIS XL aims to lessen both their costs and their environmental footprint. Co-Creatie Buro translated the new shop window concept to in-store presentation as well. ICI PARIS XL, as well as famous brands such as HUGO BOSS, Dior, CHANEL and Lancaster, are all optimally shown to advantage.
Sustainabe shop window design
Following Co-Creatie Buro's advice, ICI PARIS XL invested in permanent furniture and sustainable, recyclable materials. These replace the many temporary marketing materials that previously made up the shop window look. Amongst other materials, LED light frames and large visuals give the shop window a luxurious look. Co-Creatie Buro will also periodically translate the national campaigns to the local shopping floor. With every design, we strive for attractive and striking shop windows, while adhering to all the prerequisites put forth by every brand included in each campaign.
Logistical trajectory
Logistics and distribution of all materials to all 150 ICI PARIS XL locations will periodically be taken care of by sister company Buro Beerbaum. Specially trained window dressers will make sure the stores look their best each and every time!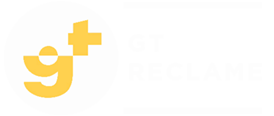 Your agency in visual marketing and communication, driven by our love for retail.