POUW
Joint Promotion
Concepting
Product presentation
Assignment
Muntstad and Leitz are starting a unique collaboration. Co-Creatie Buro was tasked with designing a fitting concept for this joint promotion, allowing the values of both brands to shine.
Realisation
Co-Creatie Buro developed the collaboration concept and designed an appealing concept for product presentation in the showrooms.
Mobile working with Leitz and Muntstad
Anyone visiting the Muntstad Audi showrooms will immediately notice the Leitz display case. The clean product presentation still manages to stand out, thanks to the coloured surfaces combined with ambient photos. The wobblers, product signs, and the specially branded notebooks really emphasise the business image of this campaign.
Upon purchasing an Audi A6, buyers receive a Leitz Mobile Work Set, worth €650,-. This complete Leitz package makes mobile working and working during travel even more comfortable. All products are elegantly designed and exceptionally functional, just like the Audi A6.  
These two premium brands both focus on the business market. In Muntstad, Leitz has found the ideal partner to promote their new Leitz Complete line of products amongst a very interesting target audience. Muntstad, in turn, is always looking for new and playful ways to increase brand loyalty among their current clientele. Together, they joined hands, and this unique joint promotion came to life. Co-Creatie Buro developed the concept, and translated it to various crossmedial marketing tools, both online and offline.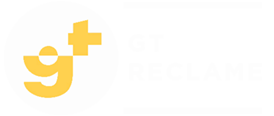 Your agency in visual marketing and communication, driven by our love for retail.