POUW
Design
Display
Project management
Assignment
How can we provide visitors of a showroom with a clearer image of Private Lease, the advantages and the varied supply Pouw has in store? Co-Creatie Byro got to work to answer that very question.
Realisation
Co-Creatie Buro designed, developed and delivered an effective POS package to promote the Private Lease models. All tools are extremely goal-oriented, informative and appealing.
Private Lease POS package
Visitors of the Pouw showroom can discern at first glance where the Private Lease models are placed. The functional cube display is especially striking because of its height and it large, rotating cubes. The roof displays and magnet stickers are placed on the various Private Lease models as well. The chosen materials make it easy to move and reuse all POS items. The entire package is timeless, because no specific models or prices are named anywhere on the material. Curiosity is awakened in visitors, and the rest is up to the salesman!
Co-Creatie Buro developed and delivered these packages to 6 Pouw showrooms.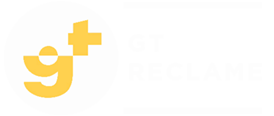 Your agency in visual marketing and communication, driven by our love for retail.