ŠKODA
Joint promotion
Project management
Concept and design
Assignment
ŠKODA and Intergamma will be doing a unique joint promotion during the month October. Co-Creatie Buro was asked to translate this campaign to the physical stores.
Realisatie
Co-Creatie Buro designed an eye-catching promotion package for ŠKODA and placed these in over 160 GAMMA hardware stores in the span of two days.
ŠKODA Joint promotion at hardware store GAMMA
Saturday is the perfect day to get your hands dirty on some chores and odd jobs, whether it's a small fix or a large renovation. That's why ŠKODA introduced the Saturday Job campaign in cooperation with Intergamma. Co-Creatie Buro was tasked with translating this unique campaign to a presentation in the physical store.
Anyone visiting a GAMMA hardware store in October would have noticed the striking presentation: a ŠKODA Citigo, outfitted with a fitting promotion package for the ŠKODA Saturday Job campaign. With this, ŠKODA literally reached out to the shopping public.
The joint promotion lasted the entire month of October. Visitors got the opportunity to sign a private lease contract for incredibly sharp prices for multiple ŠKODA models, such as the Citigo, Fabiam, Fabia Combi and the Rapid Spaceback, and received a € 100 GAMMA gift coupon.
Co-Creatie Buro translated the campaign to a fitting in-store presentation, and placed these in over 160 GAMMA hardware stores in the Netherlands in the span of two days. We carefully co-created the promotion package with both ŠKODA and Intergamma. Reboard furniture and rough wooden panels gave the presentation site a real construction-look, and matched the look and feel of GAMMA perfectly. Every Saturday the brand activation was further supported by a hostess in every hardware store.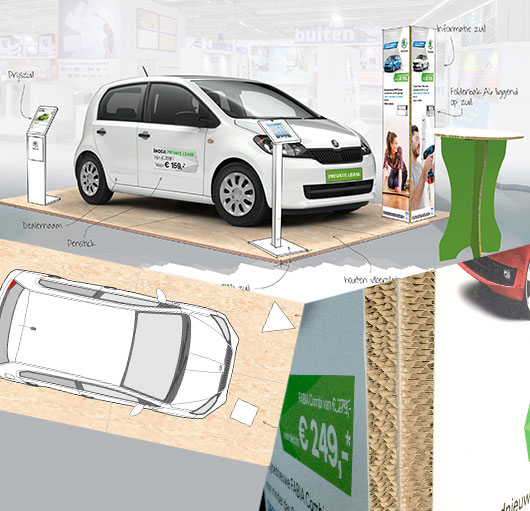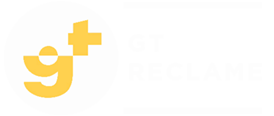 Your agency in visual marketing and communication, driven by our love for retail.