Stern
Booth construction
Product presentation
Expo-communication
Design and concept
Assignment
Design a modern and striking booth for the Fleet Mobility Live event. The theme should be electric mobility services and 'Experience the Freedom'.
Realisation
Co-Creatie Buro developed an interactive booth, inspired by the look and feel of the Stern Electric Experience Centre. The goal was to promote electric mobility services.
Experience the Freedom
Stern is one of the largest automotive companies in the Netherlands. They are also the market leader in automobility. As they have in previous years, Stern was present at the Fleet Mobility Live event; an event for all forms of corporate mobility. This event takes place yearly at the Van Nelle Fabriek in Rotterdam. The 16th edition of the event was as big a success as any other year, with more than 600 participants and more than 50 suppliers of mobility solutions.
Electric Experience Centre
Stern has its own Electric Experience Centre in Utrecht, where the entire scope of electric mobility is presented. From e-bikes to e-scooters, and from EV-cars to corporate cars. The look and feel of the centre was translated to a recognisable booth design for the event. The entire booth was framed by a black steel framework, and the space was recognisable thanks to the signature use of white and red accents. In short; completely in line with the Stern house style. To emphasise the electric mobility services, the booth also held green borders that divided the space. The relatively small booth space called for creative storage solutions; the green borders solved this problem as well.
Digital communication
The square exhibition space was provided with a video-wall with communication on one side. The remaining three sides were left open. This emphasised the freedom and makes the stand accessible. The video-wall showcased various mobility services. Of course, special attention was given to the electric assortment through the use of an e-scooter and an EV-car. Co-Creatie Buro used the Supersize Smartphone to help visitors find information easily and view their products.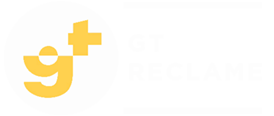 Your agency in visual marketing and communication, driven by our love for retail.