Assignment
Smartphones play a central role in today's society and are part of daily life. Co-Creatie Buro appeals to the ever-changing consumer behaviour and expectations with the Supersize Smartphone.
Realisation
The Supersize Smartphone is an eye catcher in every space. The interactive display is Android/IOS operated and has nearly all functionalities any regular smartphone has. It can display information and offers both service and entertainment.
Supersize Smartphone – Now with even more features
For the smart shopper
Increase your sales and brand experience with the interactive Supersize Smartphone. The recognisable look makes this display the eye catcher in every room. An excellent promotion tool to capitalise on changing consumer behaviour and the expectations of shoppers. The Android & IOS operated display also delivers clear information, service and entertainment in-store.
Accessible and user-friendly
The interactive display is Android/IOS operated and has nearly all the functionality of a real smartphone. This makes it accessible and user-friendly. Mobile internet, e-mail and watching videos are all possible. This display is also extremely suitable for internal presentations. The touchscreen responds just as fast as a regular smartphone. And every desired app can be downloaded through the Playstore.
Co-Create with Giant iTab
A new cooperation with Giant iTab lets the Supersize Smartphone offer an even greater range of possibilities, such as: a larger assortment with 27, 42 and 52 inch, a live demo of your project and a complete 'plug & play' capable of demonstrating all digital content.
Download the brochure here.
Specs
• Android / IOS operated
• Interactive LCD display
• Capacitive Touchscreen 27, 42 and 52 inch
• Integrated Wi-Fi
• Integrated speakers
Highlights
• Innovative
• Casing can be branded as you wish
• Sales supportive
• Content directly downloadable from Playstore
• Service desk
Want to know more about the Supersize Smartphone's options?
Tyno Koelewijn
tyno@cocreatieburo.nl
Theo Huijbreghts
theo@cocreatieburo.nl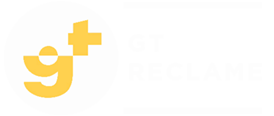 Your agency in visual marketing and communication, driven by our love for retail.