Suzuki
3D design
Shop-in-shop
Dressing/Decoration
Assignment
Advise the Suzuki Motor Dealers on how to create the optimal brand experience in the showroom.
Realisation
Co-Creatie Buro has made a zoning plan per dealer and designed the showroom in 3D. The result: an accessible and logical devided area, atmospheric images and attractive product presentation.
Optimal brand experience at the Suzuki dealer
A accessible space, a logical devision, dressed with atmospheric images and attractive product presentations. These are all features in the newly decorated Suzuki Motor showrooms. The goal: An optimal brand experience for both the visitor as the dealer. 
Suzuki's Way of Life
The proposition 'Way of Life' stands for sustainability, reliability, sportivity and striving for perfection. With all that Suzuki does, customers are always their central focus.
To exceed expectations, to surprise and to gain the customers trust is Suzuki's key principle. From now on these values have been implemented in the newly decorated showrooms.
An appropriate advice
In collaboration with Suzuki, Co-Creatie Buro has converted multiple showrooms. They placed enormous atmospheric images and decoration, they created a cozy coffee corner and the servicedesk, ceilings and floors have been provided with branding. Also, when neccessairy, they adapted the routing instore or created a shop-in-shop.
In conclusion, for every dealer the appropriate advise based on a clear zoning plan for the optimal brand experience.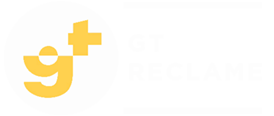 Your agency in visual marketing and communication, driven by our love for retail.