Valtech
3D concept
Realisation
Project management
Exhibition booth construction
Aanvraag
Emerce E-day: a conference that's all about digital innovation. Valtech challenged Co-Creatie Buro to design an eye-catching exhibition booth, which would invite visitors to connect.
Realisatie
Co-Creatie Buro designed a 3D concept for a booth where the message 'Connect what's not connecting' is shown in various booth items.
Valtech at Emerce E-day
A day full of inspiration and ideas from various speakers on development, strategies, concepts and technologies in digitalisation; that's what you can expect during the Emerce E-day.
Valtech, global digital agency and sponsor of this festival, wanted to welcome her relations to an impactful exhibition booth. Co-Creatie Buro designed and placed this booth. With the clear branding on the banners above the booth, which is visible from both walking directions, nobody could miss the Valtech booth.
The cube wall was a real eye-catcher, and the use of Virtual Reality brought an element of activation to the stand. An atmospheric image served to strengthen that experience.
"The cooperation with Co-Creatie Buro was very pleasant. Co-Creatie Buro understands the briefing and quickly develops creative proposals, that are both surprising and innovative. Besides that, Co-Creatie Buro strives to delivers quality. What I appreciated most was the personal involvement the company had in the project. Commercial Director Tyno actually came to visit our booth the day before the event, just to make sure everything was in order. Great service!"
-Elise Vroonland, Marketing Manager Valtech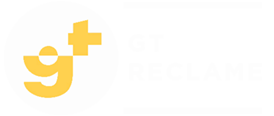 Het bureau voor visuele marketing en communicatie met een grote liefde voor retail.