Van Den Udenhout
3D-Design
Shop-in-Shop platform
Projectmanagement
Assignment
Design a creative platform that really stands out in the Volkswagen/Audi showroom and adheres to the themes: durability, ecological and environmental responsibility.
Realisation
Co-Creatie Buro created an appealing presentation that fit in perfectly with the guidelines set up by both brands, and yet managed to stand out.
SHOP IN SHOP
The experience is becoming increasingly important in the showroom. Customers want unique experiences. The e-mobility platform provides everything you need to create a unique and informative market experience.
Innovation and experience are central within the e-platform. Visitors who enter the e-platform find themselves at the very centre of e-mobility. The round shapes are very accessible and are particularly striking in contrast with the streamlined showroom. This causes visitors to automatically be drawn to the platform. The element hanging from the ceiling strengthens the navigation towards the platform. The outside is attractive and draws visitors in. The inside is informative, with separate walls representing different facets of e-mobility: driving electric, financial advantages, technology and service.
The centre of the platform contains various interactive devices; this is the charging point for personal possibilities.
In short, the e-platform is a stop along the inspiration journey of all visitors that leads directly to the motor pool of the future.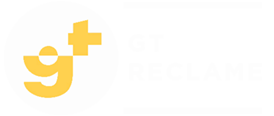 Your agency in visual marketing and communication, driven by our love for retail.