Vedder&Vedder 
Pop-Up store
Shop-in-Shop
Project management
Assignment
The two creators of jewelry brand Vedder&Vedder are often to be found at the bigger shopping-malls and events to bring their brand to the attention.
A beautiful, qualitative and fast to build stand is their wish.
Realisation
Co-Creatie Buro designs and realises the Pop-up Shop-in-Shop and places it at various locations.
Vedder&Vedder
Pop-up Shop-in-Shop
Vedder & Vedder is a jewelry brand with the mission to create personal jewelry. This could be done by adding a text in your own handwriting, to keep special and memorable moments close.
Co-Creatie Buro designs and realizes a pop up stand and places it at various locations of well known shopping malls as Bijenkorf and Hudsons's Bay.
De modular booth fits in every space because of the possibility to build it in different sizes. The booth has distinguished branding because of the black and pink colors, the professional product photography and the quotes that match the brands' mission.
In the product presentation displays, the jewelry stands out. The total look makes the booth impossible to miss for the shoppers passing by.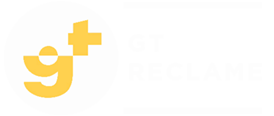 Your agency in visual marketing and communication, driven by our love for retail.

Co-Creatie Buro is part of the Crea & Artiva Group.