WFM People
Corporate identity 
Job market
Lead-generation
Social Media
Assignment
Develop a distinctive and recognisable positioning that stays top-of-mind and activates all target audience segments. Include an integrated marketing plan with effective campaigns and a social media strategy.
Realisation
The new course WFM People has opted to go requires a fresh, contemporary corporate identity with a cross-media translation. Co-Creatie Buro developed the omni-channel expression, such as the company video, website and internal communication.
Supporting the most beautiful brands of the world
WFM People offers field marketing and sales solutions. They have aided renowned brands such as PepsiCo, Unilever, Bosch and Nielsen. The field marketing bureau has grown enough to require a new strategy. Of course, this includes a fitting corporate identity. Co-Creatie Buro was tasked with creating the new strategy and design and realise the appropriate communication tools.
WHY, HOW, WHAT
We sat down with the WFM employees and brainstormed together about the new course of the company. We concluded that we operated on three basic principles: innovation, continuity and partnership. This led to the concise description of WFM People's DNA brand according to the Golden Circle. The goal was to attract and approach the target audience in new ways. Most companies approach their customers from the outer circle of 'what' and slowly work their way to the core of their services. This is called the 'outside-in' method. The more inspired companies, such as Apple, Nike and the Dutch company Coolblue, however, start with the core question of 'why', and work their way outward. Based on various insights, we created a campaign based on the tagline: Supporting the most beautiful brands of the world.
This allowed WFM People to employ matching activation campaigns on HR and focus on potential clients. The striking branding and the appropriate content strategy increased brand awareness among the target audience segments, working toward the goal of strengthening engagement, and so stay top-of-mind.
Corporate identity update
The corporate identity was given a modern and contemporary character, without losing any of its recognisability. Co-Creatie Buro developed a workable and inspiring corporate identity handbook for internal communication.
Thanks to the content strategy, WFM People is now able to universally express her new look and feel. Besides that, the new content calendar allows everyone to work more efficiently. It also stimulates the creative process, making for more positive contributions to the quality and relevance of the content. By adding content to social media on a regular schedule, the company's reach is increased. Among this content will be new cases as well as job openings, and employees will open up about their work as well as their experiences at WFM People. Like & Share promotions will also increase engagement. To finalise the entire project, Co-Creatie Buro took care of all printed materials, so they match the new corporate identity perfectly.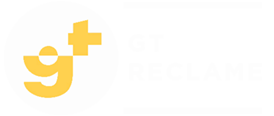 Your agency in visual marketing and communication, driven by our love for retail.